Ghost in the Shell: Stand Alone Complex 1x9
C: The Man Who Lurks in the Darkness of the Net; CHAT! CHAT! CHAT!
A gathering is initiated in cyberspace to discuss the Laughing Man. After a six year absence, the super-hacker reemerged from the shadows of the net and publicly threatened to assassinate Superintendent-General Daido of the Niihama Metropolitan Police ("INTERCEPTER"). With an audience watching across the net, several people take their places at a table in order to pass around their theories as to why the Laughing Man returned and to discuss what happened during the assassination attempt at the press conference ("DECOY" and "MEME").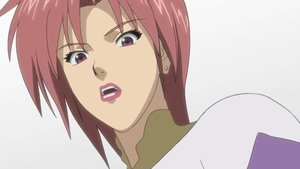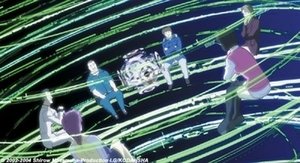 Nov. 26, 2002
Ghost in the Shell: Stand Alone Complex season 1